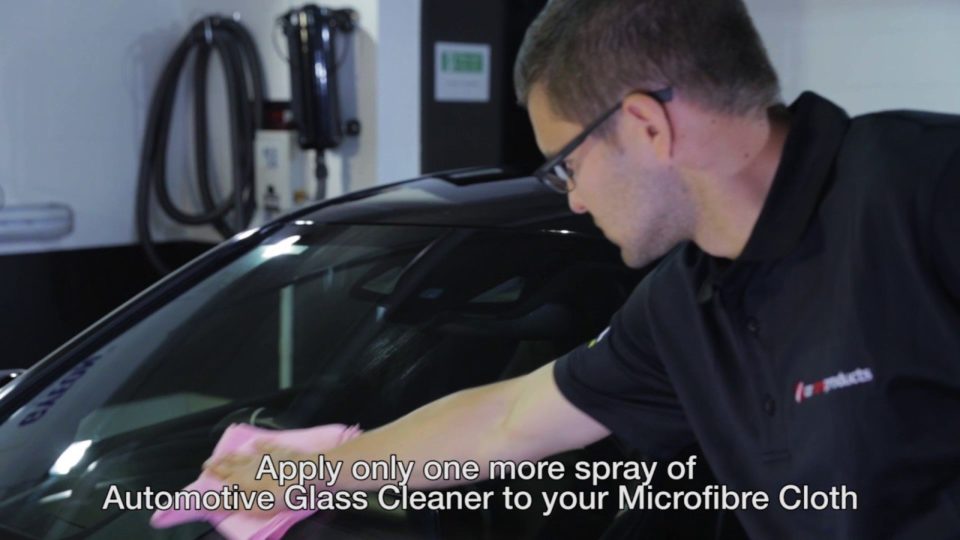 Use these techniques to clean your car windscreen or glass, and this will ensure that you will not be left with a haze-free, streak-free or smeary finish.
Be sure to only use an Automotive based Glass Cleaner such as Duragloss Glass Cleaner, Gyeon Glass Cleaner, Nextzett Glass Cleaner etc, that is Tint safe in combination with 2 Microfibre Cloths.
How to Clean Your Car Windscreen Outside:
Spray a small amount of Automotive Glass Cleaner onto a clean Microfibre Cloth.
Wipe firmly in long up and down motions to clean your glass.
Use a clean Lint-free Microfibre Glass Cloth without any product, to finish your glass.
The Glass Cloth should 'grab' the glass, removing any residue, haze or streaking.
Apply only one more spray of Automotive Glass Cleaner to your Microfibre Cloth.
Repeat over the next section to clean glass thoroughly.
Repeat final wipe down with the Lint-free Microfibre Glass Cloth.
How to Clean Your Car Windscreen Inside:
Use the same method except wipe from left to right.
Ensure you clean right to the top and bottom edge and hard to reach areas such as your mirror surrounds.
Using your Lint-free Microfibre Glass Cloth, again wipe firmly in long left-to-right motions.
The different directions will show if any areas are missed and whether they are inside or outside of the glass.
The inside windscreen should be regularly cleaned as your dash/trim, sweat and humidity will cause your windscreen to become quite dirty, hazy and be left with a film which can and will effect your visibility both driving in the day, night or in poor weather conditions.