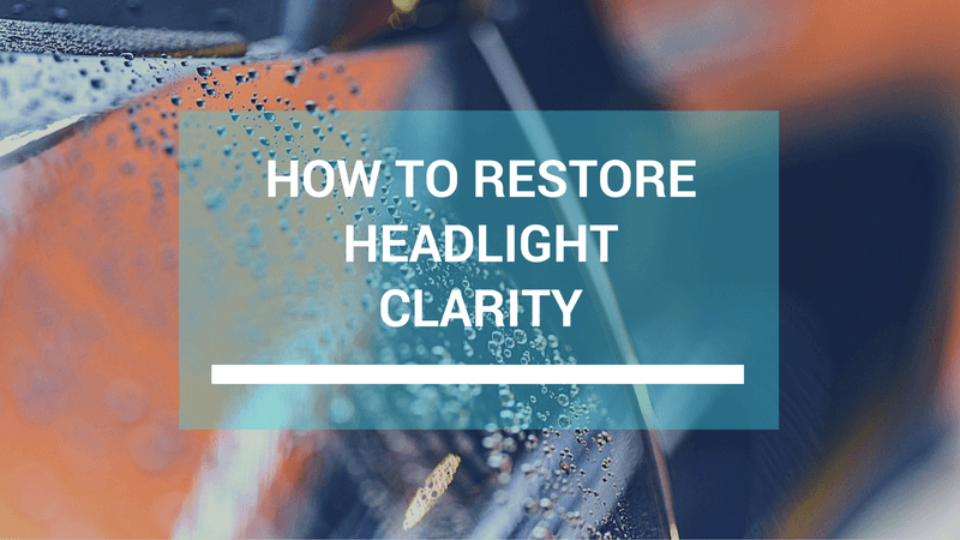 Learning how to restore headlight clarity can save you money and improve vehicle safety.  Cloudy and oxidised headlights not only reduce your visibility but also effect the appearance of your car and replacing these headlights can be very expensive.
Easily restore clarity from cloudy, oxidised or yellow and even lightly scratched headlights using the Meguiar's specialised buffing pad and use a small amount of Meguiar's PlastX polish and use slow overlapping motions and continue buffing.
For the final application use a microfibre towel to apply PlastX by hand for a final great finish.
For additional information check out the Meguiar's Quik Tips Series on How To Restore Headlight Clarity below or talk to Wash My Car Detailing about our professional headlight restoration service.
How To Restore Headlight Clarity Video

Meguiars teaches you how to restore clarity to cloudy, scratched, oxidized or yellowed headlights using their Headlight Restoration Kit and your own drill.
You can remove fine scratches, surface contaminants, oxidation, cloudiness and yellowing from headlights, brake lights, plastic convertible windows, motorcycle windscreens, boat windows and other uncoated plastic surfaces safely and effectively.