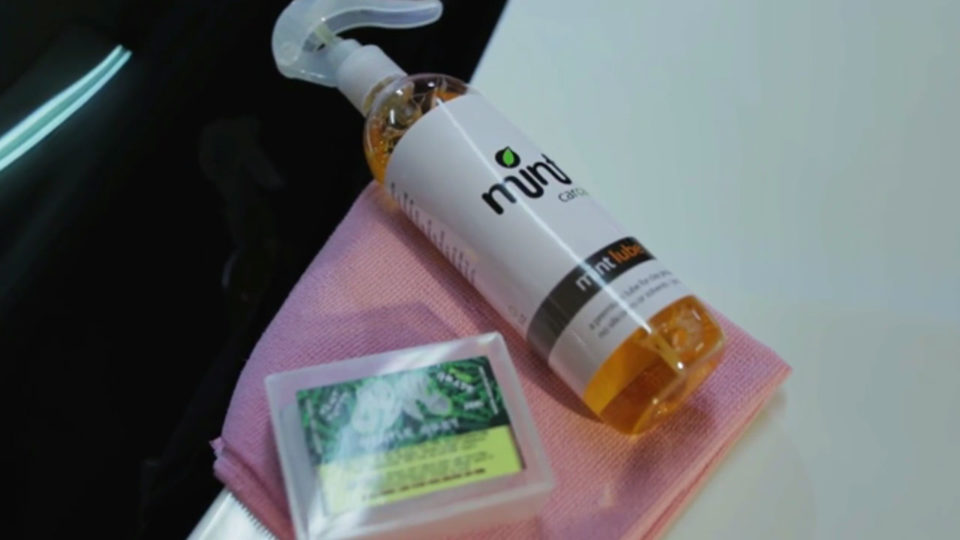 Using a Clay Bar is a car detailer's secret and one of the best detailing products you should consider using if you're looking for smooth-as-glass paintwork.
After the washing and drying, we need to evaluate the paint finish by feeling for a rough surface which will tell you it might be time to use a Clay Bar to decontaminate your paint and make your paint's surface smooth and slick.
As time passes your car paint gets rough due to above surface bonded contaminates which inhibits gloss and shine.
If your car feels rough or lumpy even after a wash, chances are it's full of stuck-on pollution, contamination, and fallout. A clay bar is designed to remove all of these surface contaminants.
By use of a Clay Bar and Clay Lubricant you are able to remove most stubborn contaminants from your paints surface such as; tree sap, tar, overspray, bug residue and other environmental contaminants that adhere to the paint over time.
We recommend the use of a fine-grade Clay Bar such as the Mint Clay Bar, Dodo Juice Clay Bar or Clay Magic Clay which are all fine grade high quality Japanese clay bars in conjunction with a Clay specific Lubricant to help your clay glide effortlessly and gently over the paintwork. NOTE: never use a quick detailer, car wash shampoo or glass cleaner as these products will not provide enough lubricant for the clay, cause high risk of marring your paint during this process and also cause your clay bar to deteriorate much quicker.
Claying your paintwork is the first step in a proper detail and should always be followed by a some sort of protection such as Wax, Polymer Sealant (Synthetic) or Paint Protection. Claying will not remove swirls, scratches or other paint defects, if you do have any paint defects we suggest looking at a Random Orbital Polisher to correct your paintwork before sealing and protecting.