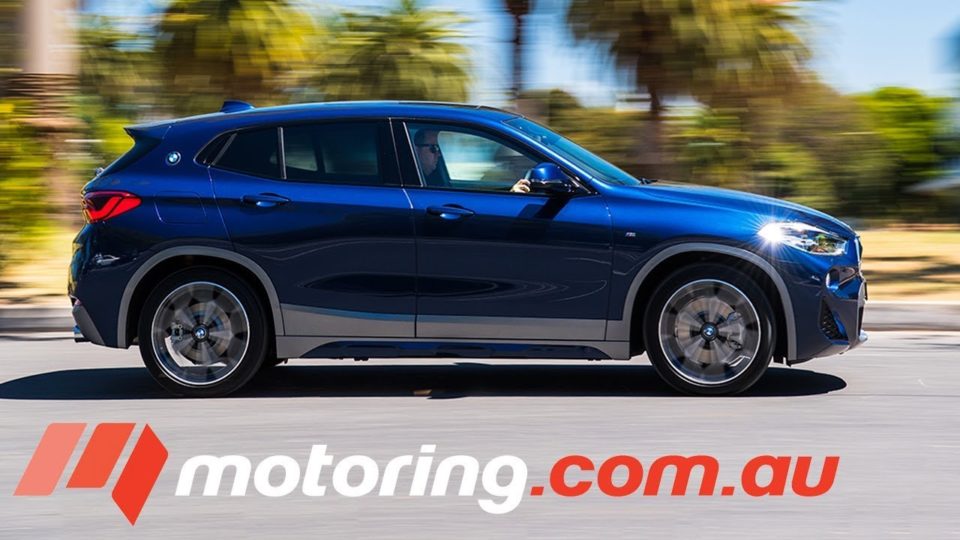 BMW's new entrant in the small, prestige SUV segment delivers style and substance in this BMW X2 sDrive 20i 2018 Review with the team from Motoring Australia.
The X2, BMWs rival to the Audi Q2 has arrived in Australia. Launched initially in just one variant priced from $56,000.
A more affordable three-cylinder X2 and a diesel all-wheel drive flagship will follow in a few months but meantime the petrol four-cylinder model is the only game in town.
The four pot petrol X2 delivers smooth performance all the way to red line and it's economical as well, with the trip computer posting fuel use of just 7.2 litres per hundred kilometres.
Armed with shift paddles and operating in three different drive modes the X2's transmission is highly responsive in its sport setting with just a touch of aggression during the sequential gear changes. It does hold higher gears too long however when set to the fuel saving Eco Pro Mode which forces the engine to labor at revs as low as 1100 rpm.
So, while the X2 hits many targets for performance refinement and style it isn't perfect. Sharing its platform with the slightly larger X1, the X2 does make some concessions for driving enjoyment.
As is the case with the X1, the Achilles heel of the X2 is its ride comfort and road noise.
Tuned specifically for sportier handling and fitted with run-flat tires the X2 droned constantly over the coarse chip bitumen country roads around Canberra and the suspension was riding over even mild ripples and bumps rather than absorbing.
The upside to that is the X2's driving dynamics.  The X2 steers well and handles neatly but there is some torque steer evident under heavy acceleration.
As a package the X2 is fairly practical for its size. There's actual room for adults in the rear and the boot is respectively large with additional volume available for carting around goods by laying the split fold seat flat.
The hip point is very finely balanced between taller people and kids or adults of shorter stature so hopping in and out poses no difficulty and the front seats are very well shaped for comfort and support also featuring optional electric seat adjustment including lumbar support and side bolsters.  Interior design colour matching and trim will play a part in attracting prospective buyers.
With the level of customization available the BMW X2 can be as ostentatious or as subtle as the buyer wants…but will it cut through the age and gender divide?  BMW reckons that the X2 will appeal to Millennials but it's likely to draw in a much wider audience than the young ones alone.
BMW X2 sDrive 20i 2018 Video Review