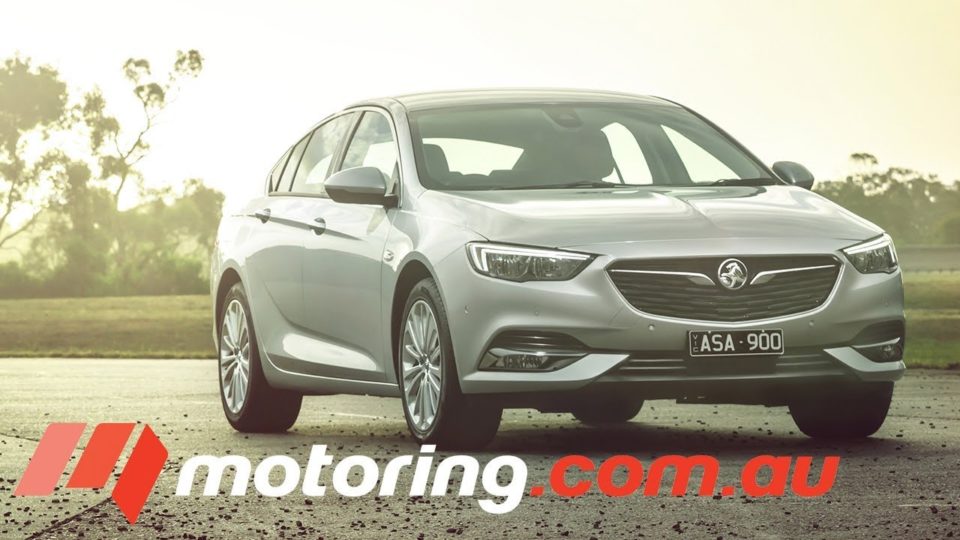 It's an all-new Holden Calais, but not as you know it, as the large German luxury liftback debuts with the team from Motoring Australia in their Holden Calais ZB 2018 Review:
The 2018 ZB Holden Calais comes in a range of variants including 2-Litre Turbo Petrol, 2-Litre Turbo Diesel, Front-Wheel Drive, All Wheel Drive, V6, Lift Back, Wagon and Crossover.
About the only thing missing here is V8 and rear-wheel drive but here's why that's not necessarily a bad thing.
In the absence of any entry-level LT variants at the media launch, the four-cylinder front drive Calais liftback tested here, is the entree to the 2018 Commodore range.
Priced from $40,990 plus an extra $3,000 for the diesel version (which is also off-limits to us for now) the five-door ZB looks like no Calais before it, inside and out.
The first thing you notice in the hi-tech cabin is the classy but understated eight-inch central touchscreen which looks monotone until you start fiddling around in the menus but requires two touches to adjust the air vents. The twin gauge instrument cluster is simple but functional and there are soft touch surfaces everywhere.
It's the same story with the leather trimmed seats which are spacious and positioned closer together upfront, almost cancelling out the fact the ZB is 36mm narrower than the VF it replaces and offers 57mm less shoulder room. Rear vision is also down but the ZB is bigger than the VF in every other respect except overall length, rear headroom and cargo space.
It's also far more high-tech with autonomous emergency braking, lane-keep assist and smartphone mirroring now standard across the range and Calais models adding wireless phone charging and blind spot monitoring.
The switch to right-hand drive for the German-built Commodore puts the steering column stalks on the correct sides but the convex wing mirror and electric park brake switch haven't been swapped and the driver's foot-rest is far too close to the driver
The big changes happen under the bonnet though where the 190 kilowatt, 350 Newton meter, 2-Litre Turbo Petrol 4 is the most powerful entry-level Commodore engine ever!
Matched with a silky smooth 9-Speed GM auto that's always in the right gear, the powertrain is muscular, responsive and refined all the way to its 6,500 rev cut-out…although it does run on premium unleaded
In fact, the Calais cabin remains whisper quiet at all road and engine speeds and it's locally developed ride and handling setup is another highlight. Especially in Calais form, the new Commodore rides over all manner of road surfaces in comfort yet it's composed road-holding delivers a flat cornering attitude and steering that's lighter but just as responsive and talkative as before with only a hint of torque steer at low speed
The ZB Calais is far from perfect but it offers more equipment than all of its midsize rivals and more power than all but the Subaru Liberty 3.6 for less money than all but the Toyota Camry SL
So forget everything you know about Calais of old. Judged on its merits and against its key competitors this new Calais is a standout performer. It's an extremely different car to every model that's gone before it but drive it and I'm sure you'll agree it's better in just about every respect.
Holden Calais ZB 2018 Video Review