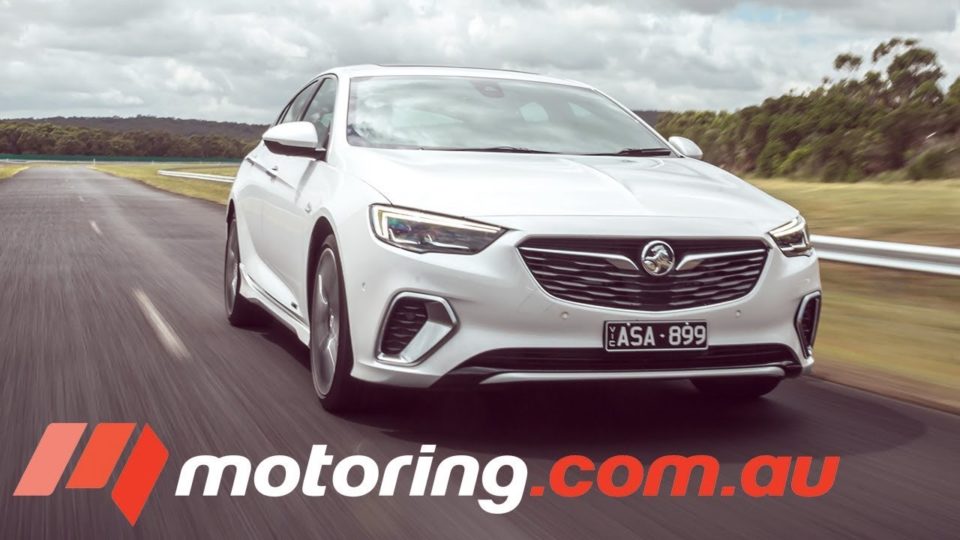 Say goodbye Holden Commodore SS and Hello VXR with the team from Motoring Australia as a sophisticated Euro Sports Hatch replaces a V8 SS Muscle-Car in their Holden ZB Commodore VXR 2018 Review.
After four generations and 40 Years of rear-drive V8 Holden muscle cars…welcome to Holden's brave new world of the All-Wheel Drive V6 Sport Sedan!
The fact is that after General Motors signed the death warrant for the Australian-Made Zeta Platform in 2011, the performance flagship of Holden's first imported Commodore range was never going to be a rear drive V8.
Forget the fact it's not built here and never mind the fact it's called a Commodore because the new VXR has nothing in common with the old SS and it's a miracle it exists at all.
That said, the V6 All-Wheel Drive Sports Lift Back has a lot to live up to! Just ask the 50% of VF2 Commodore buyers that opted for an SS and it draws inevitable comparisons with Kia's V6 rear drive stinger 330 SI which wears the same $55,990 price tag.
The VXR's 235 kilowatt, 381 Newton meter naturally aspirated 3.6 Litre V6 may be well down on the 6.2 Litre V8 of the SS which was actually a thousand dollars cheaper in top-shelf SSV Redline manual sedan form, but it's not that much slower. With the 0 – 100 time of 6.2 seconds it's only about a second off the pace in a straight line and although it doesn't have a bellowing bent eight, it's cracking V6 loves to rev, sounds better than any six-cylinder Commodore before it, feels quick and comes with a slick shifting Nine Speed Auto as standard.
At 1,737 kilos though, it's no Bantam weight but it gets its power to the ground more efficiently thanks to a hyper strut front suspension system and an adaptive all-wheel drive system with torque vectoring and a twin clutch rear diff and with a chassis tune not by Holden in Australia but OPC at the Nurburgring, it delivers a good mix of ride comfort and playfulness via adaptive flex road suspension settings including tour, sport, performance and bespoke VXR modes.
It looks the business too – with 20-inch alloys, Brembo front brakes, a sports body kit, leather bucket seats and the XR branding and it comes with a host of new technologies like adaptive cruise control and LED matrix headlights plus ventilated seats and all the latest safety driver aids.
No, the new VXR isn't a tire smoking V8 or muscle car but nobody could have expected it to be. Instead it's a sophisticated European sports sedan that makes up for its lack of V8 and rear drive with high levels of technology, refinement and just enough performance.
Holden ZB Commodore VXR 2018 Video Review