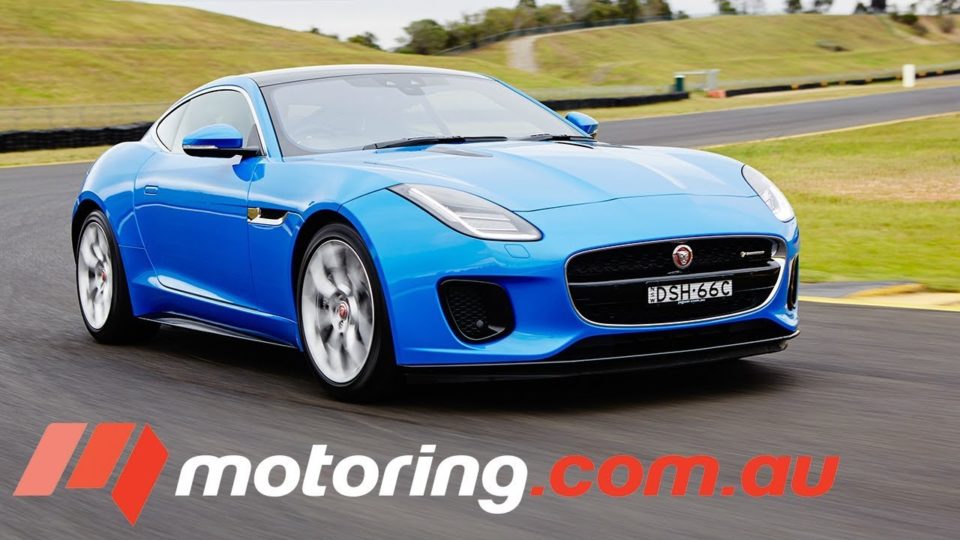 Discover if a smaller cylinder count dilutes Jaguar's sports car when we join the team from Motoring Australia as they deliver their Jaguar F-Type 4 Cylinder 2018 Review.
The Jaguar F-Type…if there's been one thing critics and aficionados have agreed on since the inception of the British sports car, it's the noise, the theatre…it sounds great at idle between the corners and as we found, spine-tingling at full noise on an airport runway.
Up to now that inherent noise and theatre has been exclusively owed to Jaguars selection of six cylinder and eight cylinder engines, so let's meet the four-cylinder Jaguar F-Type and see if it lives up to the hype.
Introduced as the entry model to the F-Type range, the new four-cylinder is priced from $107,012 plus on-road costs whereas the equivalent convertible meanwhile chimes in at a $125,000.
The Jaguar F-Type is a 2-litre, four-cylinder that's tied through a single twin-scroll turbocharger. You get 221 kilowatts and 400 Newton meters with a 0-100 time of 5.7 seconds.
There is an 8-speed automatic only in this car, so there's no manual at all but I think the biggest test is going to be the noise! Jaguar says the four-pot sheds 52 kilograms over its nose compared with the V6 and is fitted with recalibrated suspension to suit the four-cylinder reduces fuel consumption to a claimed 7.2 litres / 100 km.
For me though, the inherent appeal the Jaguar F-Type until now has been that sound and theatre and I love, with a supercharged six and the supercharged eight, how you can be driving at any speed and it's enjoyable because you just have that sound and all that theatre happening in the background.
You don't quite get that in this car, it's quite subdued,…elsewhere though it feels like a typical F-Type, it's nice and sporty, the steering offers great feel and feedback and the body sits quite flat through turns.
What the matter really boils down to is price, on face value the four-cylinder undercuts the more powerful V6 by $14,000 however once you start perusing the options catalog you'll soon find yourself in V6 territory anyway. For instance, want a reversing camera that'll be $1,060. Keyless entry, another $1,200…so, upon closer inspection the four-cylinder loses a little bit of its shine.
So, would you opt for the Jaguar F-Type four-cylinder? Well for me this car has always been about firepower so it's a pretty straightforward choice between V6 and V8. In saying that though there is plenty of merit behind the new four-cylinder and more importantly it brings more choice to the range.
Jaguar F-Type 4 Cylinder 2018 Video Review