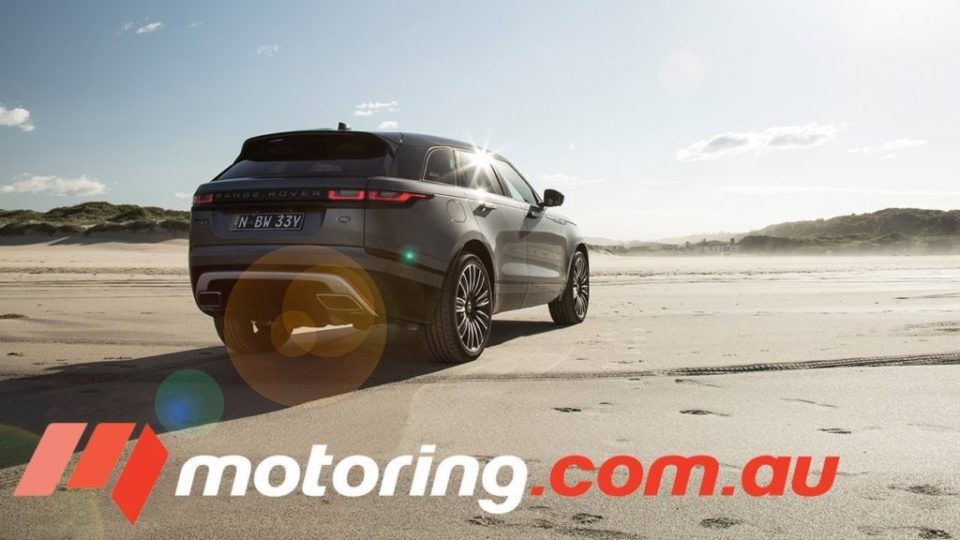 There used to be just one Range Rover and now there are four but this all new Velar is by far the sexiest and most car like Range Rover ever.
Join the team from Motoring Australia as they deliver their Range Rover Velar 2017 Review:
Get ready to see a lot more of Land Rover's sexy new luxury 'car' on Aussie roads soon.
Priced from about $70,000 and positioned below the full-size Range Rover Vogue and the Sport, the Range Rover Velar is aimed at mid-size luxury SUVs.like Audi Q5, Porsche Macan and BMW X4.
Much bigger and far more high-tech, the Range Rover Velar is based on the Jaguar F Pace but has a distinctly different flavor.
It's a lot more luxurious but a bit less sporty to drive and comes with mostly optional air suspension and terrain response control systems from Land Rover, making it surprisingly good off-road even if there's no full-size spare.
Rear seat legroom is a bit tight and there are some reflections from the heavily chrome centre console. Yhat said the twin configurable touchscreens, capacitative steering wheel control, big boot and first-class materials quality are real highlights here. There is also pop-out door handles that you won't see on any other SUV.
Land Rover Australia has already taken more than 400 orders for the Velar which is almost as many combinations available via six engines both petrol and diesel, four-cylinder and six, three designed themes and four spec grades.
There's also a mountain of expensive options that could take the fully loaded price of the Velar to almost $200,000. So think of the Velar as the first Range Rover luxury sedan and get ready for to turn lots of heads on Australian roads.
Range Rover Velar 2017 Video Review