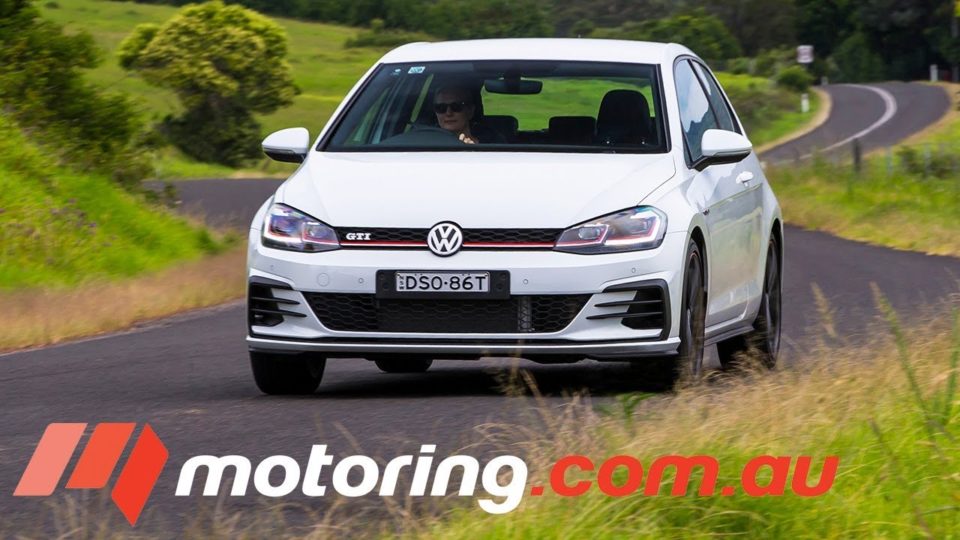 The Volkswagen Golf GTI Original 2018 Review with the team from Motoring Australia is news that should pique the interest of performance car enthusiasts with a new iteration of the GTI hot hatch, a pared back version of the Golf GTI performance hatch that is the cheapest one to hit Australia in about 15 years.
The Volkswagen 'Original' 3 Door Golf GTI misses out on very little when you look at the nitty-gritty and lands in showrooms this month priced from $37,490 plus on-road costs, the cheapest a new GTI has been since 2004.
So let's go for a spin…
There's a familiar 169 kilowatt tune of the GTI's four-cylinder turbocharged engine, new safety and tech and some cool embellishments inside.
In effect, what you're missing out on is satellite navigation, push button start and keyless entry and cornering lamps in equipment purely. Is that really a deal-breaker? Not really because when you look at the price of this thing, look at what you do get, it's a really good value proposition.
What I like about this car is that the cabin hardly shouts stripped back at you. You've got this beautiful 8-inch display with Apple CarPlay, Android Auto with really crisp dials and instrumentation that live up to what the Golf is and enthusiasts can rejoice in the fact it is offered standard with a 6-speed manual transmission. The equivalent DSG adds $2,500.
On the road the GTI Original really matches that pure strip back ethos in terms of its driving dynamics. Yes, you miss out on adaptive suspension but are you really going to notice that in isolation on the road? Not really.
It has a really nice balance between comfort and sportiness. On these really bumpy back roads i've noticed that it isolates you from all but the harshest of bumps and even then it's never really crashy or jittery through the cabin. The immediate trade off of that sportiness though, it's just the way this thing handles through the corners…it is an absolute breeze. I love the front to rear balance, I love the way it grips through the corners and it's a chassis that works quite well and compliments that 169 kilowatt engine.
A 25 kilogram weight shed over the five-door model only enhances the GTI's cornering finesse, while on paper the 0-100 time remains identical at 6.2 seconds. Power down from a front-drive hatch is surprisingly strong.
Now up this thing to the red and it responds emphatically! I mean 169 kilowatts doesn't sound like much on paper but it's the way that this thing makes its power, it's an exciting rush. It gets to 100 easily and out of corners it's that in-gear acceleration that no 0-100 figure is really going to justify.
Elsewhere the GTI shares the new Golf 7.5 updates and is groomed for four adults in relative comfort and a refined European vibe on and off the road.
In short, the GTI Original upholds all the important pillars of the GTI family.
Fun practical and affordable…the simple but proven recipe lives on.
Volkswagen Golf GTI Original 2018 Video Review